Hazing is Not Tradition – Remembering Gary DeVercelly, Jr.
Written by Julie and Gary DeVercelly, Clery Center board members and parents of Gary DeVercelly, Jr.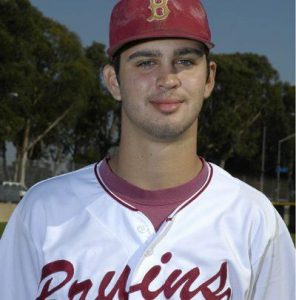 It's springtime! Our family's favorite time of year. It stays light later, flowers and trees are blooming, and the parks are bustling. We're easily transported back in time with the sounds of laughter, cheering, and the crack of the bat. To times when our family of five was alive and well. For us, these were truly the best of times.
For our oldest son, Gary Jr., life was best lived on the baseball field. He had a love and a passion for the game from the time he was three years old, and it only grew stronger as time marched on.  If he couldn't play in the MLB, he was going to be a General Manager of a professional baseball team. Just before his 18th birthday, Gary Jr. headed to the East Coast to attend college and pursue his dream of becoming a General Manager. 
With just six weeks left of his Freshman year of college he had a summer internship to shadow a General Manager of a minor league baseball team and a meeting being arranged to discuss another internship with an East Coast baseball team; Gary was well on his way to fulfilling his dream. 
Sadly, on March 30, 2007 Gary's dream ended when he died as a result of a fraternity hazing ritual.
It will be 15 years next week. Fifteen years. Gary Jr. was only 18 when he was killed. Grief changes over time, but it never goes away. We continue to keep Gary Jr. a part of our family by sharing stories and reminiscing about the past. We try to focus on the sweet memories we have of Gary Jr., reflecting on his accomplishments, and reciting his silly key phrases. Yet with each passing year, the reality of Gary's permanent absence sinks in more and more. Talking about Gary Jr. is easy. Living without him is not. Gary Jr. should be here today living his best life. 
For the past fifteen years we have been sharing Gary Jr.'s story. We have seen countless other families experience a similar loss and be left to answer the same grueling question we asked ourselves - what could we have done differently? Over time we have come to understand the answer is nothing. How could we have known how common and insidious hazing is when no one told us? Like our son, we assumed that anti-hazing laws and policies were effectively enforced, and that if they weren't, organizations were held accountable. As parents we did not have the knowledge that so many college students, administrators, and campus safety professionals do — that hazing on college campuses is pervasive.
Societal norms and structures that ignore and minimize hazing need to shift. The stories you read in the news are not isolated incidents of a young person drinking too much, or a fraternity with some bad actors, hazing is dangerously woven into the communities our loved ones are a part of. Hazing behaviors are often defended as "traditions", but acts as small as being forced to wear a certain type of clothing or to bring food for the older members of the group, are part of the spectrum of hazing. And neither students, nor their families, realize the harm that is being done. Fifty-five percent of students belonging to clubs, organizations, and teams experience hazing, yet nine out of ten students who have experienced hazing do not consider themselves to have been hazed (Allan & Madden, 2008, 2012). Furthermore, of those students who identified their experience as hazing, the vast majority (95%) did not report it. Students tend to overlook the problematic aspects of hazing if they perceive that the activity had a positive intent or outcome for themselves or the group. 
We have spent the last fifteen years speaking to schools, families, and students across the country about our journey and the role they can play in preventing hazing. We serve on the Clery Center Board of Directors and have worked with them  and StopHazing to develop free educational tools that can be used to prevent hazing. In our short film, We Don't Haze, families and victims of hazing testify to the true impact these so-called "traditions" have on campus communities. The film is paired with a Companion Guide, filled with research-based data and strategies on how to educate on and prevent hazing on college campuses. Clery Center and StopHazing have also developed the Hazing Prevention Toolkit for Campus Professionals® and the Campus Commitment to Hazing Prevention: Action Guide, providing practical resources to engage campus communities in eliminating hazing culture.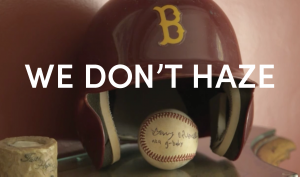 But like the Clery family who worked tirelessly to increase transparency around campus safety issues, we too came to realize that federal legislation would be the key to comprehensive change. In 2017 we partnered with Clery Center to introduce the Report and Educate About Hazing (REACH) Act. The REACH Act calls for three key requirements for institutions of Higher Education: 
define "hazing" – including three key components; 
include hazing incidents as crime statistics in Annual Security Reports (ASRs) under the Clery Act; and 
provide educational and comprehensive research-based programming on hazing.
The REACH Act is a clear, concise, evidence-informed bipartisan bill that has received widespread support and was endorsed by over 30 national organizations. We have been told that the clearest path forward for the REACH Act is through the Higher Education Act (HEA), a sweeping federal law that governs the administration of federal higher education programs.  But as HEA has not been reauthorized since 2008, we have come to realize the clearest path may not actually be the best path. With continued delays in reauthorizing HEA, and continued deaths as a result of hazing, it's time to pass the REACH Act. You can help by contacting your representatives and senators and urging them to pass the REACH Act, using this simple form.
We have spent many long, hot days walking the Hill in DC and many early mornings on calls with legislators, sharing our family's tragedy. But we aren't just raising awareness, we are offering a solution. At our core, we believe hazing can be prevented and lives can be saved. As we mark the fifteenth anniversary of Gary's death and celebrate the beautiful life he lived, we are emboldened in our commitment to get the REACH Act passed. Please honor Gary's memory and join us.